Welcome to
Classic Auto Body
Since 1969, Classic Auto Body Repair Shop has been providing top-notch auto body repair services to the tri-state area. We are a family owned and operated business. With over 50 years of auto body experience, you can be confident that your vehicle will be repaired properly, and that you will be more than satisfied with our services.
Located in Rockland County, on West Nyack Road in Nanuet, NY, Classic features the best tools, technology and experience in the autobody repair business. We realize you're anxious to return your vehicle to its prior beauty, and we will do everything it takes to bring it there.
While we know it's tough to turn the misfortune of an auto accident into a happy event, we strive to make the repair of your vehicle a positive experience. We understand your concerns and are here to answer your questions.
It's your freedom to choose
"Pursuant to section 2610 of the insurance law, an insurance company CANNOT require that repairs be made to a motor vehicle in any particular place or repair shop. You have the right to have the vehicle repaired in the shop of your choice."
Some insurance companies may want you to visit their drive-in claims center or for you to submit photos of your vehicle's damage before having your vehicle repaired. You can do this, or you may leave your car at our shop and ask that the insurance company inspect your vehicle at our location.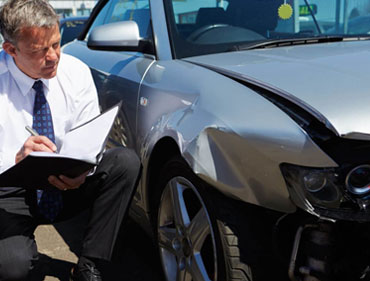 Using the best in technology and equipment advances
to return your vehicle to manufacturer specifications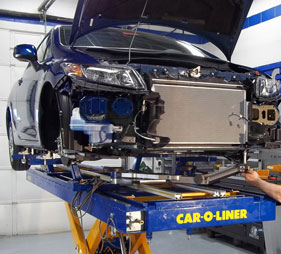 Car-O-Liner
Measuring System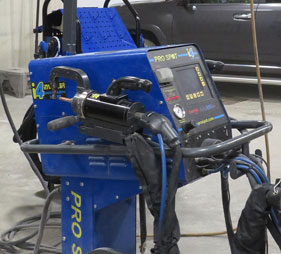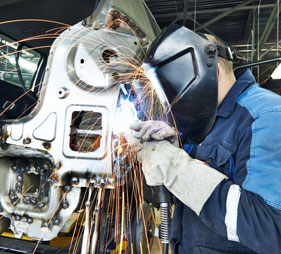 Unibody Frame
Straightening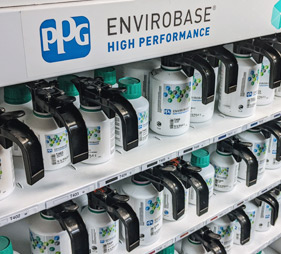 PPG Factory Color
Matching System
Our long list of 5 star reviews grows every day
This was the most professional and thorough auto body shop I have been to. He explained every step of the process when I picked up my car and they even washed my car and it looked better than when I got it brand new. I am more than happy and I will tell everyone I know what a lovely place this is.
Marilyn
Carwise Reviews
Mike did amazing work on my car, charged fair prices, and went above and beyond to leave me satisfied. 10/10 would recommend this shop for car repairs.
Brian D.
Google Reviews
It was truly a pleasant experience. Staff was extremely courteous and welcoming. The job was completed a head of time. The work done was remarkable. I have never been so happy and pleased. I believe they just made a life long customer.
Michael
Carwise Reviews
Mike went above and beyond to make sure I was happy. Took care of everything with the insurance company for me. Did perfect work as well. I'll be returning if I ever have any other body work for him!
Nick H.
Google Reviews
I have had several cars repaired here. Mike has always done an excellent job in restoring them to like new condition, always in a professional manner, fairly priced and with honest work ethics. I highly recommend Classic Auto Body Repair to anyone that needs body work on a vehicle. They are the best!
Michelle
Carwise Reviews
The owner Mike makes the experience of getting your vehicle repaired less frustrating. He has a calming effect and ensures you that your car will look in its original condition.
Michael V.
Google Reviews
Was very patiently and competently led through the process. Beautiful work. Helped with getting the rental car. Finished much sooner than expected. I'd go again if I needed work done. Very pleasant owner and staff. Was kept informed every step of the way.
Carol
Carwise Reviews
We have used Classic Auto Body for all our repair needs. Mike is very friendly and his staff does wonderful work. I'm always satisfied with the outcome of the repairs done. I would recommend them to everyone that needs any body work to there vehicles.
Sebastian
Carwise Reviews
The attention to detail was extraordinary. All the extra care was greatly appreciated. Stayed in constant touch and repair was speedy and dealing with other insurance company was transparent. Bravo!
Joanna
Carwise Reviews
Mike runs a very professional operation and is a very courteous and friendly person. He keeps you updated on his progress and runs a clean business. As an insurance agent, I recommend Classic to everyone needing their expertise.
Richard
Carwise Reviews
I'm extremely happy with the quality of work as well as the personal care of the staff. Kept me informed day to day and assured me that my car will be repaired and look great, as it does. I highly recommend Classic Auto Body.
Elayne
Carwise Reviews